CAD Lab Support
Fixing the MasterCAM "No SIM Found" Error when Opening MasterCAM
Symptom:
A message "No SIM Found" appears when opening Mastercam X5.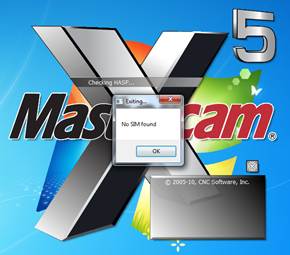 Solution:
Click the "Start" button.
Select "All Programs" to see the full menu.
Scroll down to the "Mastercam X5" folder and then select it.
In the expanded Mastercam X5 folder, select "NHasp X".

In the NhaspX.exe dialog box, select "NetHASP" and click on the "Read" button. Click "OK".

Try opening Mastercam X5 again....
---